Redland Art Gallery at RPAC
Redland Art Gallery Collection at RPAC
Throughout the year Redland Art Gallery (RAG) is presenting a selection of works from the RAG Collection at RPAC. These pieces are on display in the Concert Hall Foyer mezzanine (first floor).
Make sure you take some extra time to enjoy these pieces on your next visit to RPAC.
The RPAC Concert Hall foyer is open 9am – 4pm weekdays, and one hour before advertised performances.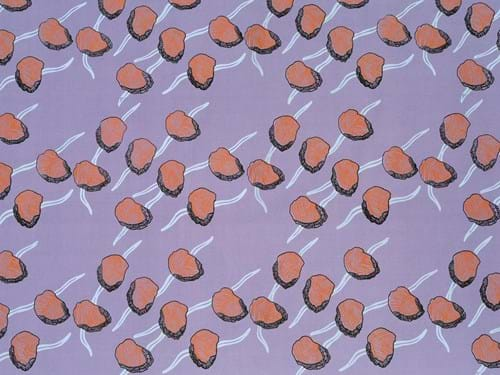 CURRENT EXHIBITION:
First Nations textiles from the RAG Collection
19 May – 11 July
This current rotation is held in conjunction with National Reconciliation Week (27 May – 3 June) and NAIDOC Week (4 – 11 July). Featuring textile works by First Nations artists, the display celebrates culture, Country and the preservation of traditional practices and knowledge.
Image: Oodgeroo Noonuccal and Robert Perkins, 'Oyster beds', 1980. Screenprint on cotton fabric. Redland Art Gallery Collection. Donated through the Australian Government's Cultural Gifts Program by Ivana and Robert Perkins, 2012. Courtesy of the artist. Photography by Carl Warner. 
_____

UPCOMING EXHIBITIONS:
Judy Cassab
14 July – 17 October


A Redlands Summer
20 October 2021 – 16 January 2022
Redland Art Gallery Red Box at RPAC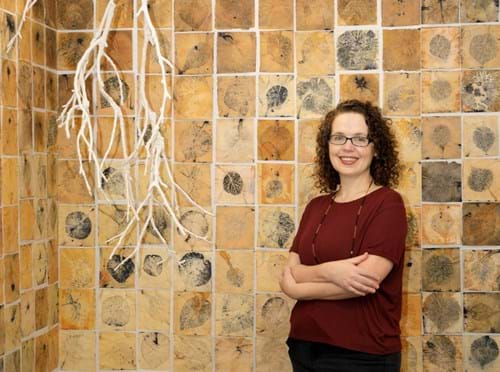 'Understory' by Rachel Apelt
21 April - 28 May

The RAG Red Box Pop Up Gallery is currently at RPAC and features 'Understory' from artist Rachel Apelt.
Rachel's work explores 'Sense of Place' and how we build connection with local land, its water, diverse life forms and communities, often becoming passionate protectors of Place.
'Understory' is on display in the Auditorium Foyer, and can be viewed during regular Box Office hours.
ARTIST FLOOR TALK - Friday 21 May, 2pm

Visit the link below to book your spot!
https://www.eventbrite.com.au/.../understory-rachel-apelt...

Image: Exhibiting artist Rachel Apelt in front of her work, 'Understory' 2021. Macaranga tanarius leaf ecoprints on life drawings, rice paper and plaster coated branches. Courtesy of the artist. Photography by John Downs.