Redland Performing Arts Centre (RPAC) has a number of different venues that are used for performances and events.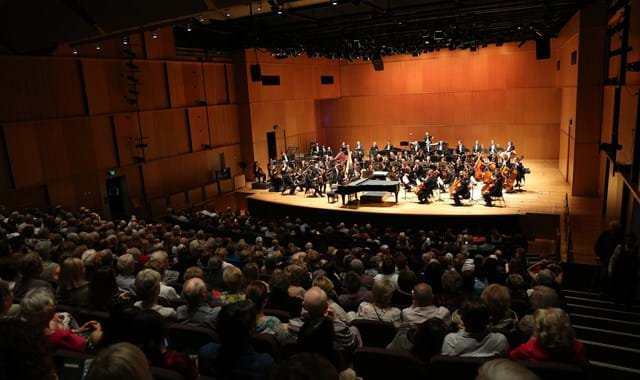 CONCERT HALL
Our large theatre seats up to 550 patrons in tiered seats. Wheelchair accessible seating is available in Row E. To book wheelchair accessible seating, please book via the RPAC Box Office.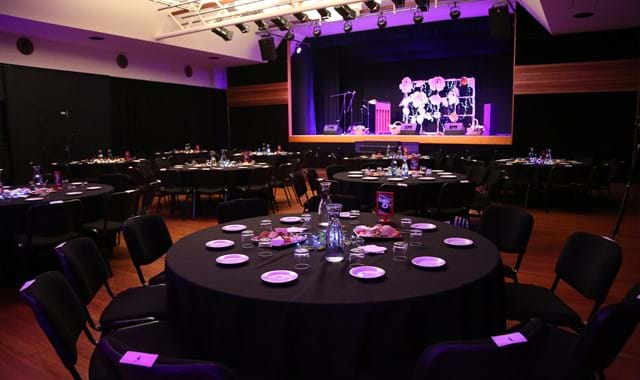 AUDITORIUM
Our small theatre with flat floor seating and a raised stage. This venue seats 196 theatre style, 80-100 at tables of 10 for sit down functions or cabaret. This venue is wheelchair accessible throughout.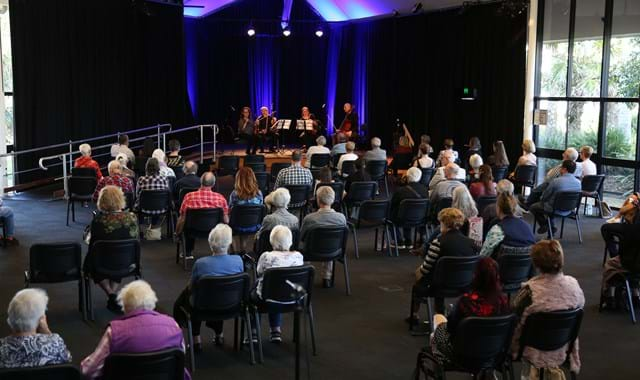 EVENTS HALL
Our multi-functional space which is used for a range of functions, performances, meeting and events. The venue seats up to 240 in theatre style seating and can accommodate up to 300 patrons for stand-up functions. This venue is wheelchair accessible throughout.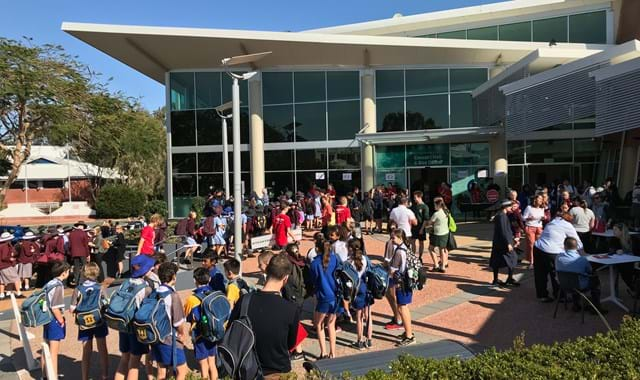 PIAZZA
The RPAC Piazza is used for a variety of pre-show functions and smaller events. This area is outdoors and has no cover. This is a licensed area and drinks from the Sundial Bar can also be enjoyed in this open air area. More information about the Sundial Bar can be found on the Bar page. If an event is planned in this area and rain is forecast, then the event will be moved into one of the other venues within the RPAC complex. For further details of accessibility and facilities throughout RPAC visit our Access and Facilities page.
If you would like to hire one of these venues for an upcoming event, please visit our Venue Hire page for more information.