Children of all ages can experience quality live theatre as part of RPAC's performance program.
If you would like to bring a school, Outside School Hours Care (OSHC) or daycare group to any productions please complete the booking form for the production, or contact the RPAC 3829 8131 or email RPACBoxOffice@redland.qld.gov.au 
For some productions it is possible to arrange a Q&A session after the performance or a back stage tour. RPAC staff are also available on request to visit local schools to discuss our upcoming events and opportunities that may be of interest to students and staff. If you would like to discuss these opportunities, please contact the RPAC Box Office via RPACBoxOffice@redland.qld.gov.au or call (07) 3829 8131.


________________________________________________
PRIMARY SCHOOL PROGRAMS
Roald Dahl THE TWITS- EXCURSION (School Term)
Fri 4 Aug 2023 - 10.30am
Venue: RPAC Concert Hall 
Duration: 55-60 mins, no interval
Year level: Grades prep-6 (Ages 5-105)
Curriculum areas: Arts (drama), English (literature)
Cost: $21 per student, one teacher FREE for every 10 students
Co-presented with shake & stir theatre co. Adapted for the stage by shake & stir theatre co.
Roald Dahl's gruesome twosome
The Twits
are ready to delight and disgust, in equal measure.
Full of trickery and wickedly-funny pranks, Dahl's adored classic encourages us to treat others with love and care and proves that if you have good thoughts, they will shine out of your face like sunbeams.
You've read the book, now it's time to experience this classic story live on stage in a show that is packed with Dahlicious mischief, hilarious mayhem and big belly laughs. Your students will love it!
The Teachers Resource Kit for this performance is available
HERE
________________________________________________
HIGH SCHOOL PROGRAMS
The following evening and weekend performances and events may be of interest to high school aged students. School group bookings are available for these performances, with one teacher/educator FREE for every 10 students booked.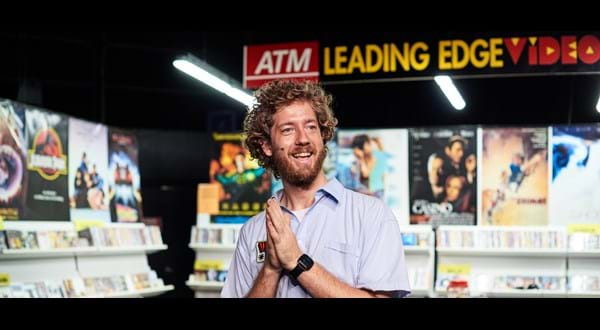 Coil
Fri 18 & Sat 19 Aug, 7.30pm
Streaming killed the video store. And that's not all we lost…
A re:group performance collective production
Co-created by Mark Rogers, Solomon Thomas, Steve Wilson-Alexander & Carly Young
An immediate hit with critics and audiences, Coil is one of those rare productions: gobsmackingly clever in its
execution whilst being funny, warm-hearted and deeply resonant.
Blurring the boundaries of theatre and cinema, this innovative new work draws on our collective memories to
pay tribute to the glory days of the video store and the communities we made within them. Coil reflects upon the joys, perils and pitfalls of nostalgia, and how we grapple with goodbyes to move on.
Creating new work at the very edge of video technology and live performance, re:group mash theatre and movie making together to create 'live cinema'. Inspired by the highs and lows of pop culture, re:group aim to turn typically comfortable and passive viewing experiences into something immersive, irreverent, and inherently live.
Don't miss this playful, clever and one-of-a-kind live cinema experience.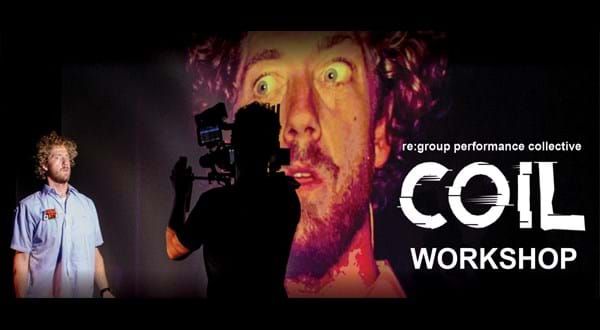 'Live Cinema' Workshop
Sat 18 Aug, 2pm
Use custom coded video-DJing technology to create an entire film cast from a solo performer.
The Coil video design allows one actor to perform multiple characters in their own film. In this workshop the participants will write and perform their own film, playing all the roles. The film will be deconstructed and then put back on stage in the form of a live film. We write a short script, storyboard it, put everything into a spreadsheet and then the computer program creates the show for you.
The workshop is open to artists and performers from all backgrounds. No experience necessary, just a love of theatre, film or both. The workshop will be led by 1 (or more) members of the collective.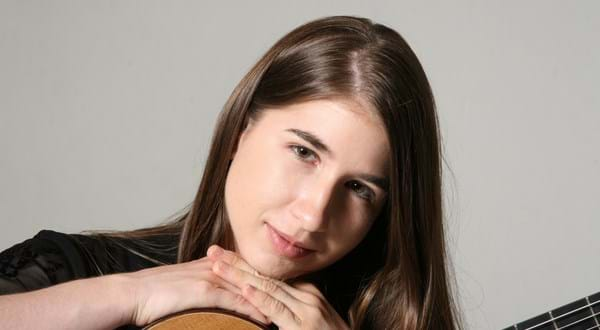 Guitar Concert Series feat. Petra Polackova
Fri 25 Aug, 7.30pm
A must-see performance for classical guitar lovers, Petra Poláčková's awe-inspiring musicianship is a true testament to her dedication to the craft.
A classical guitarist of commanding musicality, Petra Poláčková began her studies at the age of six and has evolved into a true musician's musician. With a wealth of experience that includes training with renowned guitarists and musicians such as Petr Saidl, Zdenek Dvorak and Paolo Pegoraro, Poláčková's musicianship and virtuosity have earned her numerous first-place prizes and invitations to lead masterclasses at prestigious guitar festivals across the globe.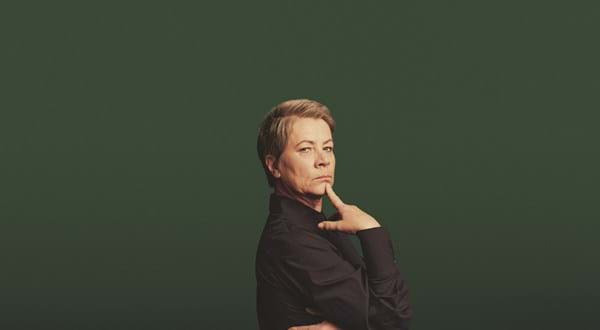 Bell Shakespeare's Twelfth Night
Sat 2 Sep 2023 - 7.30pm
Venue: RPAC Concert Hall 
Duration: 2hrs 30 mins, including a 20 minute interval
Year level: Grades 7-12 (Ages 12-105)
Curriculum areas: Arts (drama), English (literature)
Cost: $25 per student, one teacher FREE for every 10 students
Australia's greatest Shakespeare ensemble returns to Redlands with one of the Bard's finest comedies!
Viola is shipwrecked and believes her twin Sebastian lost to the ocean. Washed up in a strange new land, determined to survive, Viola disguises herself as a man named Cesario and finds work with Duke Orsino, only to fall head over heels in love with him. But Orsino is in love with Olivia, who – grieving for her brother – refuses all offers of romance. Until, that is, she meets Cesario for the first time. A whirlwind of passion ensues, leaving no one unaffected, not even Olivia's prudish housekeeper Malvolia, played by Jane Montgomery Griffiths (A Midsummer Night's Dream, Titus Andronicus).
Heather Fairbairn's fresh retelling of Shakespeare's romantic comedy is a dark collision of hidden identities and unrequited love. Featuring all-new music by Sarah Blasko, Twelfth Night ultimately asks us to find light in the darkness.
The Sunshine Club
Wed 13 Sep, 7.30pm
Set in 1946, the joyful and acclaimed musical The Sunshine Club, tells the story of Aboriginal soldier Frank Doyle, who is just returning home to Brisbane after serving in WWII, to find that, while the world may have changed, the same attitudes and prejudices still exist at home.
But this only fills Frank with a strong desire to change things for the better by setting up The Sunshine Club. A place where all people are welcome to come together, laugh, romance and dance the night away as Frank sets out to win the heart of Rose, the girl from next door.
The Sunshine Club is a gloriously energetic, thought provoking and above all entertaining night of theatre.
________________________________________________
SIGN UP FOR EDUCATION E-NEWS
Want to be first to hear about incursion, excursion and other professional development opportunities at RPAC?
Sign up to the RPAC Education eNews by clicking on the button below.
Step 1: Booking Form
Complete online or download the booking form for the show you are interested in and email your completed form to RPACBoxOffice@redland.qld.gov.au
Booking forms will be processed on a first-come, first-served basis.
Step 2: Deposit
You'll receive a deposit invoice to confirm your booking. Your deposit secures your booking.

Step 3: Final invoice
After you confirm your student numbers, we'll send out the final invoice

Step 4: Tickets
Your tickets will be available at the Box Office one hour prior to the performance and will highlight which rows and seats your school has been allocated.


If you have any questions, email us at RPACBoxOffice@redland.qld.gov.au or call 3829 8164.
By bus
A bus drop-off point is located adjacent to the Centre, accessible from Middle Street. Due to the large number of buses using this area, it is designated for drop-offs only. Buses can park on the grassed areas behind RPAC (weather permitting), or return to the drop-off area at an agreed collection time.
By car
Parking is available in front of the Concert Hall and in the patrons' car park at the rear. Please note: on-street parking at the front of the Concert Hall is reverse (angle rear in) only.
Additional public car parks are available between Doig and Waterloo Streets, around 100 metres easy walk from RPAC.
By train
RPAC is about a 200-metre walk from Cleveland Railway Station. For the safety of all students and visitors, please use the pedestrian crossing on Shore Street West, in front of the train station, and also on Waterloo Street.
Food and drink
Students are encouraged to enjoy a snack or lunch before or after a performance. The RPAC Piazza and a large grassed area near the Events Hall are available for use.
Water is allowed in the Concert Hall and Auditorium during performances, but no other food or beverages are permitted inside.
Bags
Designated areas for school bags will be advised. Bags are not permitted inside the Concert Hall and Auditorium. The Concert Hall can get quite cool, so we recommend students take a jumper/jacket into the theatre.