Enjoy the best local talent from Redlands Coast
Live and intimate, actually seated in cabaret format on our Concert Hall Stage. Stage Sessions is a brand new program specifically designed to showcase our local emerging and established talent. Enjoy a glass or two whilst experiencing some of the best acts from around the city.
There will be 10 sessions to enjoy across the two weeks with a great selection of original music and new takes on old favourites. You can look forward to big band jazz, summertime rock'n' roll, powerhouse voices performing show-stopping numbers, quirky and fun cabarets, stunning sopranos and virtuosic pianists, indigenous Rapa Nui (Easter Islander) music and culture and everything in between across this mini-concert series.
This is your chance to try some new cabaret or music in this great new initiative, but hurry limited tickets available for each performance.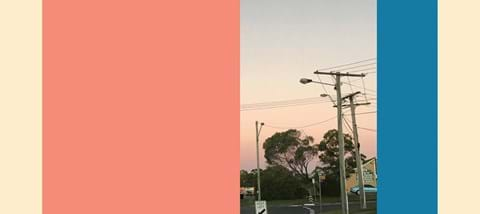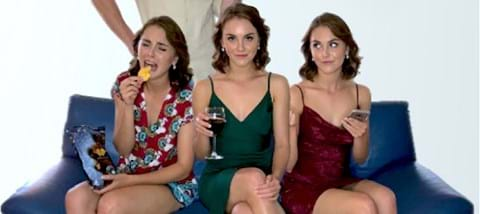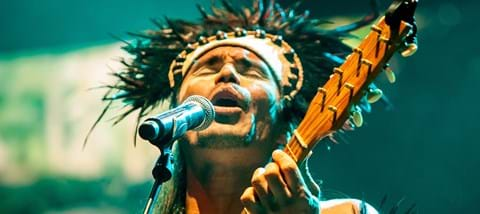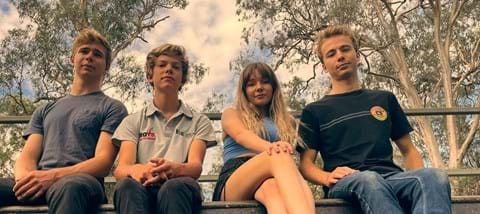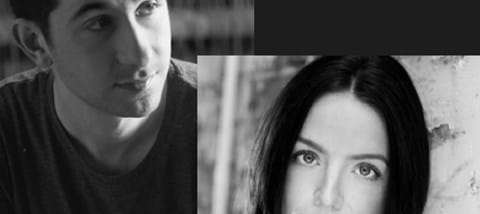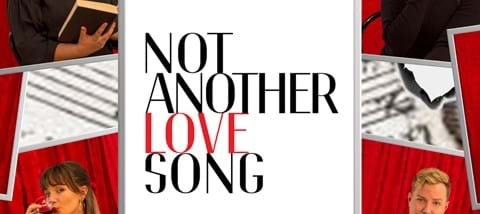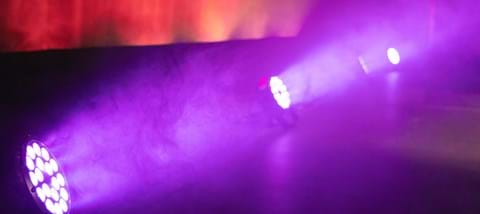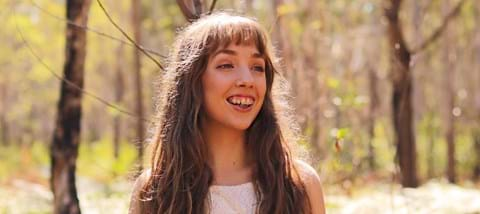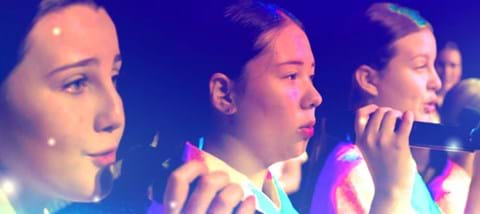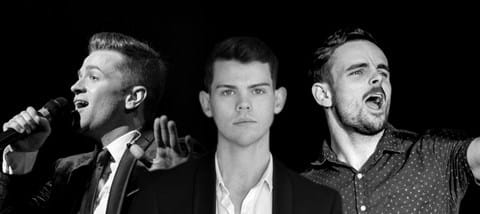 Thursday 4 February
6pm
Alexandra by Andrew Tuttle
'Ambient country' musician Andrew Tuttle presents a special audio/video performance of his acclaimed 2020 album Alexandra at RPAC for the first Stage Sessions event in the series. This theatre show incorporates adaptations of works from Alexandra and recreations of selected favourites from Tuttle's previous albums, performed with banjo, acoustic guitar, real-time electronics and video art.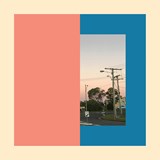 8pm
Eat, Drink, Swipe by Claudia Pereira and Lachlan Greenland
Join us for a fun and quirky cabaret based around two best friends helping each other get back into the world of dating after a long term relationship. Don't miss our on-stage slumber party where there will be tears, wine, cheese and most importantly discussions about getting yourself back into the life of dating!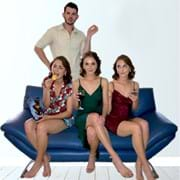 Friday 5 February
6.30pm
Yoyo Tuki - The voice of the island Rapa Nui (Easter Island)
Yoyo Tuki is an indigenous Rapa Nui (Easter Islander) musician, artist and cultural ambassador. His show reflects the richness of Rapa Nui culture, bringing an innovative, fresh sound that combines traditional elements with contemporary fusions. Singing in his Rapa Nui mother tongue and incorporating traditional instruments and outfits, Yoyo will share his beautiful music and culture, while sharing stories about the ancient wisdom and traditions of his people. Yoyo will be accompanied by Cristian Silva in percussion and Camila Morales as a dancer.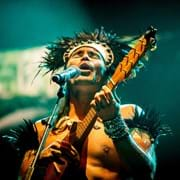 8.30pm
Radioceans Originals Debut by Radioceans Band (Hannah J and The Luxton Bros)
Local rock n' roll band the Radioceans will play their debut originals showcase at Stage Sessions, bringing the summertime rock n' roll feeling to the RPAC stage for their hometown to enjoy!  Hannah J and the Luxton brothers (formerly Claiming It Anyway) joined to form the group in 2020. Their sound is inspired by the records of Tom Petty, Fleetwood Mac, Powderfinger, and the Foo Fighters. You've loved them performing covers of all of your favourite rock 'n' roll hits and now is your chance to enjoy a night of energy, harmony and charisma as they debut their original songs in an exhibition of classic rock.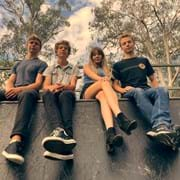 Saturday 6 February
4pm
Around the World by Jenna Robertson and Alex Raineri
Presented as part of the 2020 Brisbane Music Festival streaming series, Around the World is an artistic response to the restrictions currently in place regarding global travel. You are invited to join Scottish-Australian soprano Jenna Robertson and Brisbane Music Festival Artistic Director and virtuosic pianist Alex Raineri for a journey around the world through song.
The concert features a mix of operatic arias, art-song, jazz standards and traditional songs from the British Isles that encompass a kaleidoscopic spectrum of fascinating stories.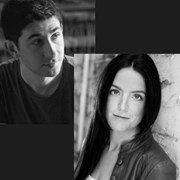 6.30pm
Not Another Love Song by ROCKIT Productions
When Kaitlyn finds herself in a bind, she calls on each of her friends for advice. Not Another Love Song tracks 6 friends through the dating world in their 20s.
Join Shaun Kohlman (Daddy Long Legs, Fizz! with OperaQLD), Ella Macrokanis (Daddy Long Legs, Matilda Award Nominee - Best Emerging Artist), Olivia Weeks (aka Peppermint Ollie), Molly Campbell, Hannah Johnstone and Georgia Gould as they figure out what it is to date in 2021. 
Packed with love songs (and not so "lovely" songs) from the worlds of pop and musical theatre, this show is sure to make you smile, laugh, and maybe even tug on the heart strings a little... That's the sign of a good love song, isn't it?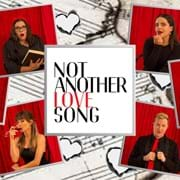 8.30pm
Lesbian Love Story by Natasha Veselinovic
Lesbian Love Story is a concert style cabaret performed by three local lesbians. Delivered by powerhouse women with the vocals to match, the show features all your favourite musical theatre hits and chart topping numbers, that have been 'turned' on their heads to comedic and heart-warming effect. Stories will be shared, drinks may be spilled, and we promise not to tell anyone how you smudged your lipstick...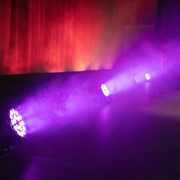 Thursday 11 February
8pm
Stages of a Crush by Georgie Taylor
Stages of a Crush is a one-woman cabaret devised and performed by Georgie Taylor, a current third-year BA Musical Theatre student at the Queensland Conservatorium of Music. Drawing inspiration from the 7 Stages of Grieving, this youthful cabaret takes the audience through the full cycle of a crush - from love at first sight, intrigue, obsession, to eventual heartbreak or if you are lucky - a real-life relationship! Stages of a Crush is a vibrant, quirky, relatable look at young love, told through Georgie's skilful combination of comedy, storytelling and musical theatre repertoire.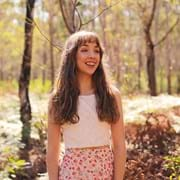 Friday 12 February
6.30pm
Celebrating Popular Music by the Sheldon College Soul Band
Incorporating styles from pop, R&B and Motown, the Sheldon College Soul Band features some of the most experienced instrumental and vocal students from the Australian School of the Arts, Sheldon College. Established in 2013 with a view to preparing students for the rigours of professional musicianship, the group has gone through many incarnations, with Soul Band alumni going on to reach great heights on stage and in the studio. Join the Sheldon College Soul Band, led for these performances by the inimitable Sophie Moman, as they take you on a journey through the ever-changing world of contemporary popular music, with a bit of Australian flair and a horn section to boot!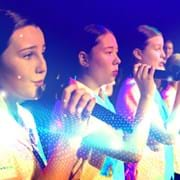 8.30pm
For the Girls - Simon Chamberlain, Lachlan Greenland and Patrick Connolly
For the Girls is a cabaret performance celebrating some of the biggest female recording artists of all time. Join local performers Simon Chamberlain, Lachlan Greenland and Patrick Connolly as they take you on a journey through the decades paying tribute to the music of artists like The Supremes, Cher and Whitney Houston!
Featuring big voices, impressive harmonies and slick dance movies, the boys will put their own spin on hits like Heatwave, I Will Survive and Proud Mary, in a show that'll be sure to get you singing along!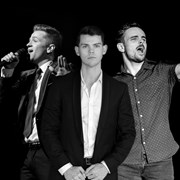 Event and ticketing details
Date and time
Thursday 4 February
- 6pm, 8pm
Friday 5 February
- 6:30pm, 8:30pm
Saturday 6 February
- 4pm, 6:30pm, 8:30pm
Thursday 11 February
- 6pm, 8pm
Friday 12 February
- 6:30pm, 8:30pm
Duration: 1hr - no interval, subject to change
Tickets
| | |
| --- | --- |
| Adult: | $29.50 |
| Concession: | $25.00 |
Location
RPAC Concert Hall
2 -16 Middle Street, Cleveland, QLD 4163
Get directions
Accessibility
Event notes
Suitability:
Parental guidance recommended to determine suitability for your child
Booking fees:
$4.50 by phone and $5.20 online per transaction