JANUARY WORKSHOPS POSTPONED | TICKETS FOR THE RESCHEDULED APRIL WORKSHOPS NOW ON SALE
We are saddened to announce the 2022 RMTSS has been postponed.
The current Covid-19 outbreaks have resulted in shortage in summer school staffing and artists, and with the peak of the Omicron wave yet to hit, we felt it important to protect our younger students who may not be vaccinated and postpone the program in alignment with the delayed return to schools. 
Both ROCKIT and RPAC remain committed to providing a wonderful program for our students, and have postponed to the April School Holidays (7th-10th April).
The RPAC Box Office will be in touch in the next few days with ticket transfer or refund options. 
We hope you will be able to join us again in April and thank you for your understanding in such a difficult time. Stay safe and we'll see you soon! 
TICKETS FOR THE RESCHEDULED WORKSHOPS NOW ON SALE
_________
Spend an all-immersive and entertaining four days with leading industry pros!
Stuck for a Christmas Gift this year? Struggling to find an activity for a creative kid?
Or maybe you're just bored with the school holidays and looking for an escape? 
Then look no further, we have the solution!
​The REDLANDS MUSICAL THEATRE SUMMER SCHOOL (RMTSS) is back for 2022 with an even bigger and better jam-packed acting, singing, and dancing extravaganza!
This School Holiday program will encompass intensive musical theatre training comprising of Singing Masterclasses, Dance Intensives, Acting Workshops, Performance Techniques, Audition and CV Sessions led by an incredible team of arts educators, performers, and industry contacts. You'll even leave with your own professionally photographed headshot ready for that next big audition.
GUEST ARTISTS
Helmed by The ROCKIT Team and hosted by RPAC for the first time, we have some very exciting guest artists for you to learn from across the four days. Stay tuned for details of these guest artists as we get closer to the new April dates for the workshops.
PERFORMANCE OPPORTUNITY
You will also get the opportunity to perform on the RPAC Concert Hall stage as you showcase the skills you have learned across the four days in an end-of-workshop performance.
________
Summer school details at a glance.
WHO: Students Grade 5 - 21 years
WHAT: 4 Day Musical Theatre Workshop Intensive
WHEN: Thursday 7th to Sunday 10th April
VENUE: Redland Performing Arts Centre
TIMES: 9am–5pm Daily

SHOWCASE: 6pm Sunday

Drop off from 8:30am Daily
Pick up as late as 5:30pm Daily
________
All workshop participants will also need to complete a short Workshop Registration Form. This can be completed by clicking on the button below. 

________
For more information about RMTSS visit HERE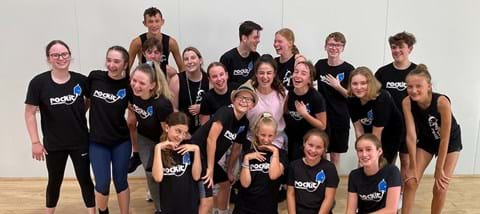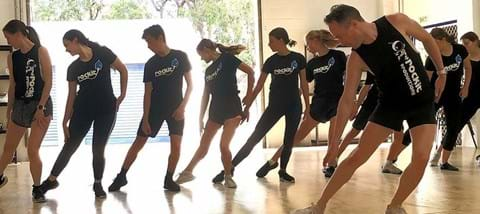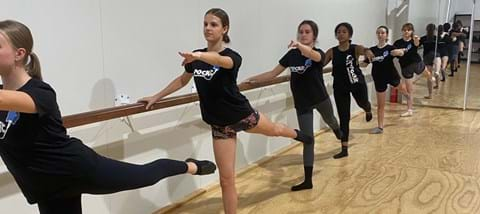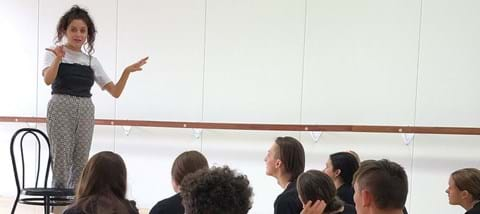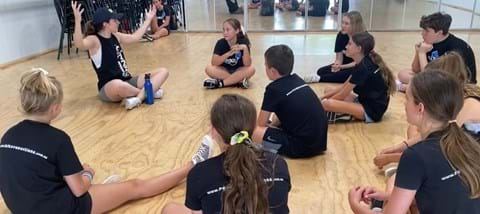 This workshop series is part of the RPAC Summer Holiday Program. For other events in this program visit HERE.
Event and ticketing details
Date and time
WORKSHOP INTENSIVES
Thursday 7 April, 9am–5pm
Friday 8 April, 9am–5pm
Saturday 9 April, 9am–5pm
Sunday 10 April, 9am–5pm
______
PERFORMANCE
Sunday 10 April, 6pm–7pm
Tickets
| | |
| --- | --- |
| Workshop: | $395.00 - fee covers all 4 days of workshop intensives, plus performance. |
| Performance: | $10.00 - tickets only needed for family/friends viewing performance, students at workshops do not need a ticket. Performance tickets will be on sale on Friday 8 April once workshop registrations close. |
| ROCKIT T-Shirt: | $35.00 - required for the showcase on Friday. You only need to purchase if you don't already have a ROCKIT T-Shirt. Size information and purchase details are in the Registration Form. |
Location
RPAC Concert Hall
2 -16 Middle Street, Cleveland, QLD 4163
Get directions
Accessibility
Event notes
COVID-Safe Entry Requirements:
All patrons are currently required to register on arrival through the Check In Qld App and from 17 December 2021 will be required to provide proof of vaccination status or medical exemption.
Additional terms and conditions of sale:
Before purchasing tickets, please read the Covid Safe Terms and Conditions of Sale, which are in addition to the regular RPAC Terms and Conditions of Sale
Suitability - Workshops:
Workshops suitable for Grade 5 students through to Age 21. Please note: the workshop will be run in streams, with students grouped by age into Juniors, Intermediates and Seniors.
Suitability - Performance:
Parental guidance recommended to determine suitability for your child
Booking fees:
$5 by phone and $6 online per transaction
Box Office hours:
Monday – Friday 9am to 4pm, and 1 hour prior to performances
Workshop Registration
Workshop participants will need to complete a short registration form, if they haven't already. This can be completed by clicking on the 'Complete Workshop Registration Form' button. The form is also available HERE