NEW DATE
Please note: as a result of the current COVID-19 ongoing border restrictions we wish to advise that the performance scheduled for Thursday 23 September has been postponed.
We are very pleased to announce that we already have a new date for AVÉ - Tumbling Like Stars.
This performance will now be held on Friday 25 February 2022 at 8pm.
The RPAC Box Office is in the process of contacting all ticket holders to transfer to the new date or offer a full refund. 
______
A MESSAGE FROM AVÉ
We are disappointed to be joining the long list of Aussie artists having to reschedule work again, but we are focusing on the silver linings of new music and our postponed tour dates for 2022!
Our new EP 'Stars'  featuring 6 World Premiere recordings, will be out next Friday Sept 10, and we plan on finishing our newly commissioned 12 piece David Malouf inspired song cycle later this year - set for release around our National Tour Feb/March 2022.
1. STARS ©Stephen Leek (b.1959)/David Malouf (b.1934)
2. AFTERWORD ©Anne Cawrse (b.1981)/David Malouf (b.1934)
3. IN THE SEA'S GIVING ©Jessica Wells (b.1974)/David Malouf (b.1934)
4. SUBURBAN ©Robert Davidson (b.1965)/David Malouf (b.1934)
5. CHURCH CANTATAS BWV 115 CHORAL 'Straf' mich nicht in deinem Zorn' ©J.S Bach (1685-1750) /Gubbi Gubbi translation by Lyndon Davis, Gadigal translation by Joel Davison, Noongar translation by Gina Williams 3.40
6. PEACE I LEAVE WITH YOU ©Andrew Goodwin (b.1978)/John 14:27 
________________
Multi-platinum, 5 x ARIA Award winning artist Katie Noonan returns to the spotlight with AVÉ, Australian Vocal Ensemble
Katie Noonan is a five-time ARIA Award winning artist who has produced twenty studio albums throughout her eclectic career. Since rising to fame twenty years ago as the lead singer of indie rock band george, Katie has engaged in cross-genre collaborations with Richard Tognetti and the Australian Chamber Orchestra, Sydney Dance Company, Queensland Ballet, guitarist Karin Schaupp, and the Brodsky Quartet.
In April 2021, mezzo soprano Fiona Campbell, tenor Andrew Goodwin and bass baritone Andrew O'Connor – all highly acclaimed Australian soloists in their own right – joined Katie to form the Australian Vocal Ensemble (AVÉ), receiving a five-star review in Limelight for their debut concert in Brisbane.
Committed to telling uniquely Australian stories, AVÉ will present new works based on the poetry of iconic Australian writer David Malouf, by Stephen Leek, Jessica Wells, Anne Cawrse, Isaac Hurren, Thomas Green, Robert Davidson, Alice Humphries, David Hirschfelder, Iain Grandage and Katie Noonan – alongside new arrangements of music by Bach, Handel and Tomás Luis de Victoria.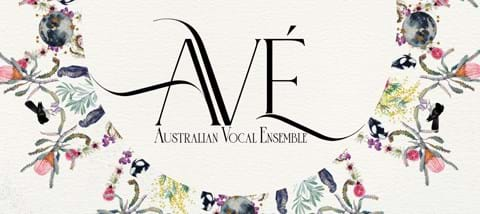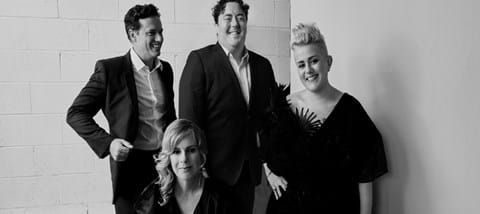 ________
Avé is a Latin word, used by the Romans as a salutation and greeting, meaning 'hail'. It is the singular imperative form of the verb avēre, which meant 'to be well'.


Event and ticketing details
Date and time
Duration: 1hr 40mins, including a 20 minute interval
Tickets
| | |
| --- | --- |
| Adult: | $42.00 |
| Seniors/Pensioners: | $38.00 |
| Student: | $34.00 |
| Group (10 - 17): | $34.00 |
Ticket status
On Sale
Accessibility
Event notes
COVID-Safe Entry Requirements:
All patrons are currently required to register on arrival through the Check In Qld App and from 17 December 2021 will be required to provide proof of vaccination status or medical exemption.
Additional terms and conditions of sale:
Before purchasing tickets, please read the Covid Safe Terms and Conditions of Sale, which are in addition to the regular RPAC Terms and Conditions of Sale
Suitability:
Parental guidance recommended to determine suitability for your child
Booking fees:
$5 by phone and $6 online per transaction
Box Office hours:
Monday – Friday 9am to 4pm, and 1 hour prior to performances
Early Bird pricing ends:
For Early Bird Tickets book before midnight on 2 January. After this date Adults $42 and Snrs/Pens $38.