Your RPAC Program Guide (April - July 2022) - Out Now!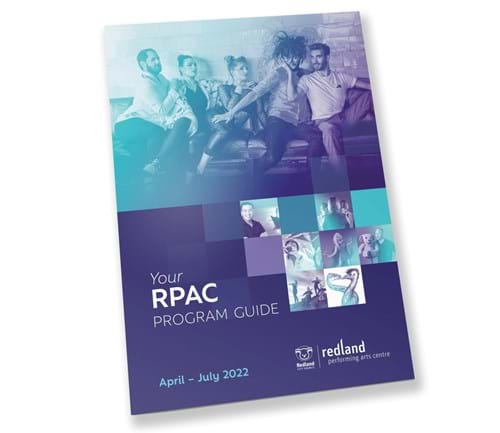 Each year the Redlands Coast community celebrates our culture through RPAC's performing arts program, drawn from across our city, and beyond.
Our signature curated program showcases the very best performing arts experiences. Whether you love music, circus and acrobatics, comedy, cabaret, drama or family theatre, there will be a show for you and your family to enjoy at RPAC.
After a break in printed brochures due to COVID-19 related program changes and restrictions, we are very  happy to re-instate our popular free Program Guide which gives you a handy snap-shot of the shows and events are coming to RPAC over the next few months.
The digital version of Your RPAC program Guide (April - July 2022) is available now, and the printed version will arrive in letter boxes soon. 
Download your copy of the brochure via the button below. You can also pick up a copy of the brochure from our Box Office or from one of the Redland City Council Customer Service Centres or Libraries very soon.
New shows and events are also released regularly so make sure you visit our What's On page​ for the must up to date list of all performances coming soon to RPAC. For regular updates, subscribe to eNews using the 'subscribe' button below.
CURRENT PROGRAM
View the current program below via issuu.
Use the square at the bottom right to view the program in full screen.
You can also click on the image below to download the Your RPAC Program Guide
April - July 2022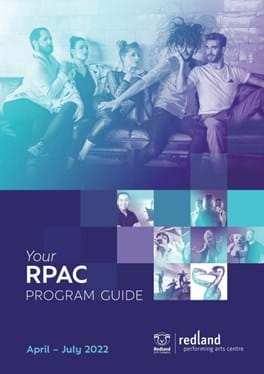 All shows and events in Your RPAC Program Guide April - July 2022 are also listed below.