Artists have the power to alter our perceptions, provide alternate views and bring us together as a more connected community.
RPAC hold artists and creatives in high esteem and is proud to deliver opportunities and programs to support the growing Redlands Coast creative sector.
For further information about these and other opportunities, email Elaine.Seeto@redland.qld.gov.au
Current Opportunities
Redlands Coast Art Fair
An invitation to Redland Coast Quandamooka Country Art Groups to participate in the inaugural Redlands Coast Art Fair.
This curated exhibition, art market and series of public programs will take place at RPAC from Friday 4th June - Sunday 6th June 2021
RPAC is inviting visual arts groups on the Redlands Coast to participate in this new initiative. 
If you would like to be involved in this inaugural Redlands Coast Art Fair check out the details via the button below and complete an Expression of Interest form by midnight on Wednesday 17 March 2021.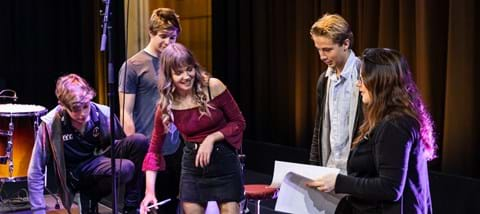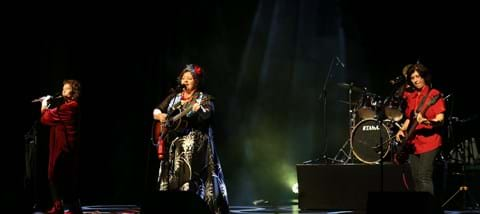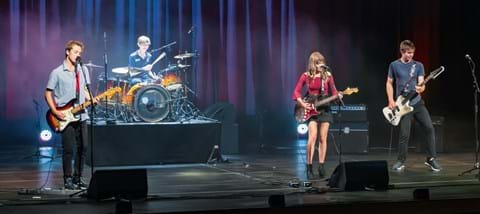 Previous Opportunities
RPAC Stage Sessions - February 2021
RPAC Stage Sessions are your opportunity to perform on the RPAC Concert Hall stage in a mini concert series.
This is an exciting new initiative providing invaluable support to local talent in a collaborative professional environment.
There is no cost for you to perform and through an arrangement that returns most of the ticket sales back to the performers, we are encouraging and developing entrepreneurship amongst our local performing tribe. 
Our first Stage Sessions concert series took place between Thursday 4 and Friday 12 February 2021. Across the 2 weeks 10 concerts took place and over 500 people attended.
If you have a performance or act that you are ready to share in front of a live audience that lasts for approximately 50 minutes watch this space as more Stage Sessions concerts are being planned for later in the year.
RPAC LIVE - July & August 2020
RPAC LIVE brought music back to the RPAC stage following COVID-19 closures and showcased some of the best local musicians from the Redlands Coast on Quandamooka Country. This concert series in July and August 2020 was run in partnership with Creative Arts Alliance and East Coast Originals.
It gave 11 local performers and groups the opportunity to present their original music on the RPAC Concert Hall stage.
The concert series was live-streamed to the Redlands Coast and beyond, attracting almost 3,000 views.
Future Opportunities
To be among the first to hear about upcoming opportunities to perform or create at RPAC, please register your interest via the button below.